26 Hour Drive Melbourne, Florida to DENVER, COLORADO [Karsten & Ashlynn]
26 Hour Drive Melbourne, Florida to DENVER, COLORADO [Karsten & Ashlynn]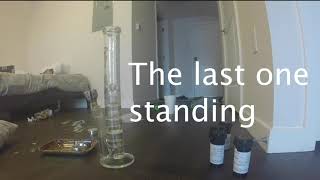 Who are we? We are Karsten & Ashlynn, we are "digital nomads" traveling the world. We are from Melbourne, Florida and we got bored so we created a plan to secure well-paying online jobs and create an around-the-globe itinerary. This is our visual storybook of our trip. We are starting August 2020 and hope to end around August 2022, enjoy!
What's up pals… we were suppose to go to Dominical, Costa Rica, however, they shut the borders down sooooooo we decided Denver, Colorado would be a pretty rad place to post up until 2021. After a brutal 26 hour drive we finally made it 🙂
The next few videos will be just pretty hiking and smok reviews. We will try to post videos weekly or bi-weekly.
Subscribe to us on Youtube here: https://www.youtube.com/channel/UC27zmrlXtCGC7cBNJmICQOg
Follow me on Instagram here: https://www.instagram.com/kit.karsten/