Adventures in East Coast Florida, the Space Coast and the Fun Coast
Adventures in East Coast Florida, the Space Coast and the Fun Coast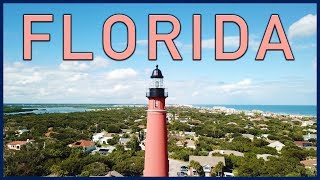 As we begin the journey we are going to see some of Cocoa Beach and Port Canaveral. Then we continue towards the Daytona Beach and Ormond Beach area. We drive some of the Ormond Trail and visit the Ponce Inlet Light House.
Become a member and enjoy additional perks:
https://www.youtube.com/channel/UCLM5XNynW9u1_usGYL98YKw/join
Original music soundtrack and other merch available at http://freeinmyrv.com
Help make my video production sustainable http://travelingrobert.com/support
We tow a 2015 Winnebago Micro Minnie 1706FB travel trailer, with a 2019 Chevrolet Colorado LT 2X4 V6
You are more than welcome to tag along in our travels by subscribing to this channel.
My favorite Amazon products.
https://www.amazon.com/shop/travelingrobert
Join the community at:
Patreon http://patreon.com/travelingrobert
Facebook Group https://www.facebook.com/groups/Travelingrobert/
Music:
CDs, stickers and t-shirts at http://freeinmyrv.com
Digital downloads: https://store.cdbaby.com/Artist/RobertMorales
Apparel: https://teespring.com/flypelican
Some of the upgrades I've done to our Micro Minnie:
Micro Air Soft Start System and Westinghouse iGen 2500 generator (use promo code "MYRV" for a discount)
https://microair.net/collections/easystart-soft-starters
Cell Phone Signal Booster: weBoost Drive 4G-X RV 470410 http://amzn.to/2lB4uxK
WiFiRanger: Internet on the road.
https://wifiranger.com use promo code STEHLIK5 for a 5% discount
RVLock http://amzn.to/2yiVrGY
TPMS: TireMinder TM55c-B Tire Pressure Monitoring System (TPMS) for Trailers, Travel Trailers, Toy Haulers, 5TH Wheels And More http://amzn.to/2eUvusr
Towing Mirrors: Fit System 3891 http://amzn.to/2uHJrg2
Fantastic Vent http://amzn.to/2sa58Ue
Solar system: Renogy 100 Watts 12 Volts Monocrystalline Solar Starter Kit http://amzn.to/2rPU1kb
Generators:
Westinghouse iGen 2500 https://amzn.to/2OlLK38
Champion Power Equipment 75537i 3100 Watt RV Ready Portable Inverter Generator with Wireless Remote Start http://amzn.to/2tHr8rw
IN MY BASEMENT
Weber 51010001 Q1200 Liquid Propane Grill, Black http://amzn.to/2ss3ilX
Weber 6557 Q Portable Cart for Grilling http://amzn.to/2scMf6O
Coleman Outdoor Compact Table http://amzn.to/2sd1Fba
Coleman 333264 Propane Fuel Pressurized Cylinder, 16.4 Oz http://amzn.to/2siw8Wg
Quik Chair Folding Quad Mesh Camp Chair – Blue http://amzn.to/2scGMNp
Portable Folding Rocking Chairhttps://amzn.to/2n82eze
Camco Mfg Inc 44543 Large Stabilizer Jack Pad with Handle, 2 Pack
http://amzn.to/2r8LoRp
Bulls Eye Level RV Appliance and Game Table Leveler Motorhome Level (Mini Level) http://amzn.to/2r8UX2t
Tri-Lynx 00015 Lynx Levelers, (Pack of 10) by Tri-Lynx http://amzn.to/2r90UN3
Camco 39755 RhinoFLEX 6-in-1 Sewer Cleanout Plug Wrench http://amzn.to/2rgdIFm
Cartman 14″ Cross Wrench, Lug Wrench http://amzn.to/2rfX7BD
Rubbermaid Cooler, 10 qt., Red (FG2A1104MODRD) http://amzn.to/2r8D83B
Trailer Aid Tandem Tire Changing Ramp http://amzn.to/2sinBT2
Camco 40043 TastePURE Water Filter with Flexible Hose Protector http://amzn.to/2taNals
CAMERAS and OTHER GEAR
Main camera: TBA
Action camera: Sony FDR X3000 http://amzn.to/2spAvM8
Additional action camera: GoPro Hero 3 White Edition http://amzn.to/2qL3ubM
LED light: NEEWER 160 LED CN-160 http://amzn.to/2vVb75f
Drone: DJI Mavic Pro http://amzn.to/2qGxt4Q
Tripods and selfie sticks:
Manfrotto MTPIXI-B PIXI Mini Tripod http://amzn.to/2fiBcEX
JOBY GorillaPod Original Tripod http://amzn.to/2v8eJ2y
Waterproof Telescopic Pole and Floating Hand Grip for Action Cam http://amzn.to/2va1IUC
AUDIO:
Field Audio Recorder: Zoom H1 http://amzn.to/2qGxo12
Audio-Technica ATR-3350 Lavalier Omnidirectional Condenser Microphone http://amzn.to/2fhYnPE
Sony MDR-7506 Headphones http://amzn.to/2fidw3b
SOCIAL MEDIA LINKS:
FACEBOOK: http://facebook.com/travelingrobert
TWITTER: http://twitter.com/travelingrobert
INSTAGRAM: http://instagram.com/travelingrobert
#rvlife #rving #