Best Things To Do in Cocoa Beach, FL
Best Things To Do in Cocoa Beach, FL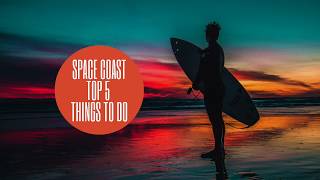 This video is about 5 Things To Do in the Cocoa Beach, FL area.
Experimental video with Filmic Pro app on iPhone 6s+ and a new Sony a6500. Playing with some ideas for future work. I hope you enjoy it anyway.
Music: Song used is Vexento-Tevo. Grateful for the quality free to use music. Check out the channel https://www.youtube.com/watch?v=cOoGIy4C5eY
Thank you to NASA for posting open source footage of their rocket launches. I wish I would've been able to film it myself and hopefully will do so soon.
Disclaimer: All locations and brands seen in the video are not affiliated with me. If for any reason the copyright holders do not wish to appear in this video please let me know through direct message. Satellite images from Google Earth. Other free to use images from Canva.