Best Vietnamese Restaurant in Melbourne || Pho CLi
Best Vietnamese Restaurant in Melbourne || Pho CLi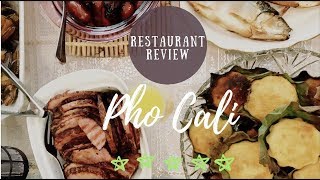 A small neighborhood offering a full menu of delicious Vietnamese food. They have one of the best pho that we've tried. And that homemade sauce is to die for.
We've tried almost a dozen different dishes and have never been disappointed. The service is fast and the facility is clean. Prices are reasonable. In the past year or so, they added boba on the menu!
They are located at 830 N Wickham Rd, Melbourne, FL 3293. They open between 11 and 9:30 pm.
Give them a try!
Get to know me:
Follow me on Instagram: www.instagram.com/h20mark
Follow me on Facebook: www. facebook.com/joyousserendipity
Check out my blog: www.joyousserendipity.com