Couples Weekend | Things To Do in St. Augustine, Florida
Couples Weekend | Things To Do in St. Augustine, Florida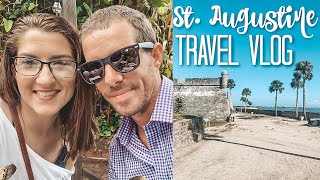 Check out Ghost Tours of St. Augustine: http://www.ghosttoursofstaugustine.net
Food Tour – St. Augustine City Walks :
http://www.staugcitywalks.com
Where we went:
Day 1:
Ghost Tours of St. Augustine
Prohibition Kitchen
Casa Maya
Day 2:
The Gourmet Hut ($3 mimosas)
St. Augustine City Walks (food tour)
Flagler College
Haunted Pub Crawl
Day 3:
Raintree Cafe (brunch)
Mission Nombre de Dios
Old Town Trolley Tours
The Columbia Restaurant
The Sweet Spot
Hyppo (not mentioned in the vlog but GREAT popsicles)
l o o k b e l o w
⇣ ⇣ ⇣
my name is kilee (key-lee). I am a wife, mom of 2 & an occasional hot mess. I like to make videos, make people laugh & travel to cool new places.
s o c i a l m e d i a :
I G : @kileerainbow
t w i t t e r : @kileerainbow
F B : facebook.com/kileerainbow
e m a i l : kileerainbow@icloud.com
shop this video:
my vlogging camera: https://amzn.to/2oLdN0g
DJI spark (my drone): https://amzn.to/2wPgNMy
my polaroid camera: https://amzn.to/2NkHKC1
go pro:https://amzn.to/2Nig5So
FTC d i s c l a i m e r: If I partner with a company I will always disclose it here.
some links may be affiliate