Florida Keys Travel Vlogs | 16 Things to do in Key West | The Planet D
Florida Keys Travel Vlogs | 16 Things to do in Key West | The Planet D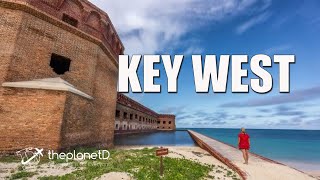 The Planet D takes you on a road trip from Fort Lauderdale to Key West with a few stops in between. Here are the very best things to do in the Florida Keys
#travelvlog #shotoniphone11 #floridakeys
►Subscribe: https://bit.ly/1lY0X5y and click the bell to the right for new video notifications each week.
►Big Thanks to Justin Plus Lauren for helping us shoot our Paragliding Experience.https://www.youtube.com/user/justinpluslauren
►Check out our video playlists:
↠Island Vacations – http://bit.ly/2MXN8Iu
↠The Best of the Caribbean – http://bit.ly/2VvpDda
↠United States Travel – http://bit.ly/2Hz8ZCa
►Like our travel videos? Read our travel blog at:
↠20 Fun and Unique Things to do in Key West – http://bit.ly/2GHUOwl
↠Our Key West Vacation – http://bit.ly/38R2wAp
↠Top 10 Roller Coasters in Florida – http://bit.ly/319GM0g
►This travel vlog was shot with two very easy pieces of travel gear. Check them out on Amazon
↠GoPro Here 7 Black https://amzn.to/2G2MKGm
↠ iPhone 11 https://amzn.to/2TLZWYr
The links above are affiliate links. As an Amazon Associate, I earn from qualifying purchases. We receive affiliate commissions, but it's no extra cost to you!
►Things to do in Key West and Islamorada Key
1. Sundance Watersports on Islamorada Key for Parasailing (on your way down to Key West from Fort Lauderdale or Miami)
2. Feed the Tarpon at Robbies on Islamorada Key (on your way down to Key West)
3. Honest Eco Tours on Key West
4. Dolphin Spotting
5. Sea Kayaking through the Mangroves
6. Snorkeling
7. Mallory Square
8. Key West Hydrobikes
9. Key West Legal Rum Distillery
10. Duval Street
11. Little White Hoiuse
12. Key West Roosters and Chickens
13. Hemingway Home
14. Conch Tour
15. Dry Tortugas
16. Florida Keys Brewing Company (on your way back up to Fort Lauderdale or Miami)
Royalty Free Music by Epidemic Sound https://www.epidemicsound.com/
*** ThePlanetD Social***
►FACEBOOK: https://www.facebook.com/ThePlanetD
►TWITTER: https://twitter.com/theplanetd
►INSTAGRAM: https://instagram.com/theplanetd
►YOUTUBE: https://bit.ly/1dA7vrV
►ThePlanetD Travel BLOG: https://theplanetd.com/