Hilton Melbourne Beach Oceanfront
Hilton Melbourne Beach Oceanfront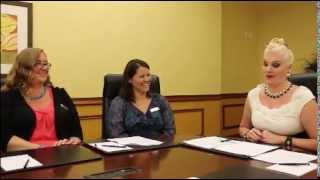 Hilton Melbourne Beach Oceanfront
3003 North Highway A1A, Melbourne, Florida, USA 32903-2133
Tel: 1-321-777-5000 Fax: 1-321-777-3713
Congratulations on your upcoming wedding! This is an exciting and very busy time for you, and we would be honored if you would let our professional, experienced Wedding Planners help you create the Wedding Day that you've always dreamed of!
The Hilton Melbourne Beach Oceanfront Hotel is a beautiful beachside location that will provide the perfect setting for your memorable day. Wow your family and friends with breathtaking views of the ocean as they sit from the Oceanside Deck watching you and your fiancé begin your lives together.
Our casually-elegant location offers you the highest standards of service that you should expect. Our Executive Chef and staff will create menus that capture the ambiance while our premiere Banquet Staff tends to your every detail! Set the date and let us handle the rest!