Interview: Maxwell Caulfield – Singin' in the Rain – UK Tour, 2013 – ATG Tickets
Interview: Maxwell Caulfield – Singin' in the Rain – UK Tour, 2013 – ATG Tickets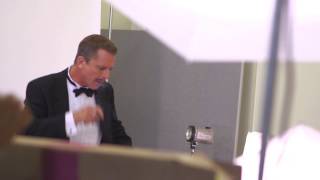 Interview with Maxwell Caulfield, who is playing the lead role of RF Simpson in the national touring production of Singin' in the Rain.
The show starts its tour off in Manchester and moves around the UK. Caulfield thinks the show has the perfect balance of humour and finger-snapping music.
Buy your official theatre tickets from ATG Tickets: http://www.atgtickets.com/.
Like us on Facebook: https://www.facebook.com/ATGtickets.
Follow us on Twitter: https://twitter.com/ATGTICKETS.