Longdoggers Post Road Melbourne FL Review
Longdoggers Post Road Melbourne FL Review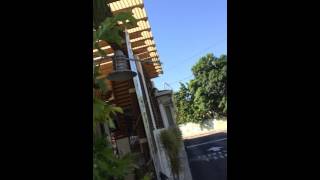 Longdoggers | Post Road | Melbourne FL | Review
Enjoy great food and great fun in a totally casual environment. Eat inside and experience the surf shop atmosphere or eat outside to enjoy the great Florida weather. It's your choice!
Family and friends, lunch and dinner. No need to get ready, come as you are. Too busy to join us? Pick up a great tasting Long Doggers hot.
LJ and Al opened the first Long Doggers in Indialantic, Florida in 1997. Tony and Scotty joined the team in 2003. The second Long Doggers, on Post Road in Melbourne, opened in September 2003. Satellite Beach opened November 2004, and Long Doggers in Palm Bay (Minton Road) opened February 2007. The FIFTH Long Doggers opened in Viera (1970 Viera Blvd.) on October 22, 2013.
Each Long Doggers seats about 75 people (Viera is about 125), serves beer and wine, but no liquor. We're very family friendly and many local running and cycling events start (…and end!) at our restaurants!