Melbourne Florida Real Estate (Prices & Stats for ALL Types)
Melbourne Florida Real Estate (Prices & Stats for ALL Types)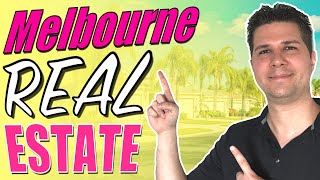 Melbourne Florida Real Estate, incl. Pool Homes, Townhouses, Waterfront Homes, Condos, Boating Homes & more.
– Cost of Living in Melbourne Florida (Detailed Statistics)
– Melbourne Florida Real Estate : Average Prices & Ranges
📲 We have so many people contacting us who are moving to Melbourne, FL and we ABSOLUTELY love it! Honestly if you are moving or relocating here to Melbourne or the Florida Space Coast, we can make that transition so much easier on you!!
Reach out Day/Nights/Weekends whenever you want, we never stop working for you!!
Benjamin "Realtor Ben" Bodenschatz
📲 Call/Text Direct at (321) 831-8400
🌐 Website: https://realtorben.com/