Melbourne Florida – The 8 Areas (VLOG Tour)
Melbourne Florida – The 8 Areas (VLOG Tour)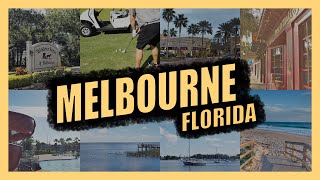 Melbourne Florida Areas: Downtown – Viera – Suntree – Melbourne Beach – West Melbourne – Pineda – Eau Gallie & Lake Washington.
Featuring video clips & infos of things to do, drive-throughs, top neighborhoods, prices & school ratings for each area.
🔴 Subscribe to this channel here: 👇 👇 👇 👇 👇 👇 👇
✅ https://bit.ly/3cCU1eN
📲 We have so many people contacting us who are moving to Melbourne Florida and we ABSOLUTELY love it! Honestly if you are thinking about living in Melbourne FL or the Florida Space Coast, we can make that transition so much easier on you!!
Reach out Day/Nights/Weekends whenever you want, we never stop working for you!!
Benjamin "Realtor Ben" Bodenschatz
📲 Call/Text Direct at (321) 831-8400
🌐 Website: https://realtorben.com/
Your Melbourne Florida Specialist!
👀 Watch our complete video playlist about Melbourne Florida here: https://bit.ly/2WCO7EM
👇 👇 👇 👇 👇 👇 👇👇 👇 👇 👇 👇 👇 👇👇 👇 👇 👇 👇 👇 👇
SUBSCRIBE TO THIS CHANNEL HERE: https://bit.ly/3cCU1eN