Melbourne is a 'global COVID social experiment' being closely watched
Melbourne is a 'global COVID social experiment' being closely watched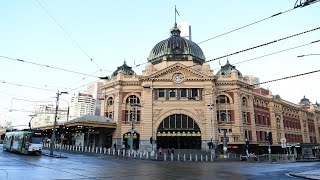 Melbourne's coronavirus second wave lockdown is a "global social experiment" with many in the US watching closely to the impact on the community according to Sky News US political commentator Joe Hockey.
The Victorian government has issued stay at home orders for the entire metropolitan Melbourne region which will include the Mitchell Shire.
There have been over 170 new cases of coronavirus in Victoria in the past 24 hours with 72 people in hospital including 17 patients in ICU.
Mr Hockey said apart from Beijing there isn't really another city in the world which has experienced a total lockdown, returned almost to normality, and then gone back to an extreme lockdown again.
"The impact of what's happening in Melbourne on the psychology of the community is going to be closely watched over here (the US)," Mr Hockey told Sky News host Chris Smith.
"There's a lot of pressure to close down cities again, particularly has ICU wards have filled up.
"You're seeing a global social experiment in Melbourne at the moment."
Image: Getty