Royal Melbourne Show 2019 Rides
Royal Melbourne Show 2019 Rides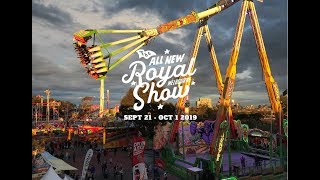 All the thrilling rides at the All New Royal Melbourne Show 2019.
This years show is held on the 21 Sept – 1 Oct 2019.
Filmed on Day 2 of the show. Hope you enjoy this edit
Unfortunately The Fury Ride stopped working so didnt get any shots of it.
Filmed with:
DJI OSMO Mobile
IP X
Track: Vanze – Forever (feat. Brenton Mattheus) [NCS Release]
Music provided by NoCopyrightSounds.
Watch: https://www.youtube.com/watch?v=RX7fZ5I709Y