Sea View Getaway Motel & Resort – Hotels In Maine – Old Orchard Beach
Sea View Getaway Motel & Resort – Hotels In Maine – Old Orchard Beach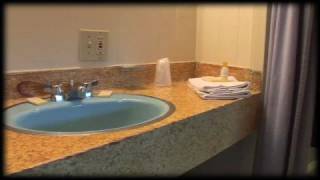 Where to stay in Maine? What to do in Maine? Family trip to Maine?
Hotels In Maine Presents: A Great Vacation Tip!
Sea View Getaway Motel & Resort – Old Orchard Beach, ME
STUDIO ROOM – Queen Bed
Offering a variety of accommodations just a step away from the Atlantic Ocean, the Sea View aims to meet the needs of those seeking family vacation time, a romantic getaway, or a place to rest during business travel.
All rooms are non-smoking
Rates are quoted in U.S. Dollars
Children 10 years of age and under are FREE
Rooms accommodate 2-4 people
Cots are available for $7.00 per night
Cribs are available for $7.00 per night
Pets allowed during the winter, spring and fall seasons for $10 per night, plus a $100 cash deposit. (some restrictions apply)
Parking: Registered guests of the Sea View Motel are entitled to free parking limited to one vehicle per room mid June through September.
Final payment for reservation will be due upon arrival. Sorry, no personal checks will be accepted at the time of check-in.
Payments upon arrival can be paid by Debit Card as well.
Reserve your room today:
http://www.seaviewgetaway.com