STREET VIEW – Luxury Beachfront House with 80 ft of Atlantic Ocean in Melbourne Beach, FL
STREET VIEW – Luxury Beachfront House with 80 ft of Atlantic Ocean in Melbourne Beach, FL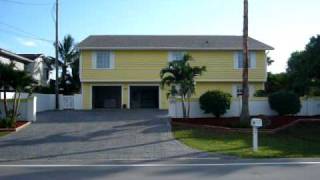 Enjoy your stay in beautiful Melbourne Beach, FL WITH 80 ft. of ATLANTIC OCEAN IN YOUR BACKYARD – no streets to cross, no crowded hotel elevators, this is YOUR OWN piece of paradise!
Rent the whole house with 2 totally separate floors, 4800 sq. ft of total space, 6 bedrooms (sleeps 12), 5 bathrooms, both floors complete with separate living, cooking and eating quarters OR use just one floor, the choice is yours.
Relax to the sound of the ocean waves by a double sided wood burning fireplace, or watch dolphins from the deck, cook out, or walk down the steps to the white, sandy beach any time you desire. This is as close as you can get to YOUR OWN PRIVATE BEACH.
Fishing, boating, sunbathing, hiking, walking, golfing, water ski, jet ski, treasure hunt, you can have it all!
Please follow the links http://www.floridaluxuryrental.net or http://www.vrbo.com/277643 for more details and availability calendar or contact the owner at 416-587-4928 or by e-mail dh1yyz@yahoo.com for more details.