Stuffing my face with Chinese food at the Crystal Buffet in Melbourne Florida
Stuffing my face with Chinese food at the Crystal Buffet in Melbourne Florida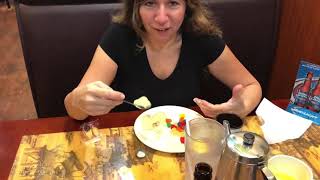 Stuffing my face with my boyfriend on New Years Eve.
Gotta love Chinese food.
Lots of shrimp and sea food.
Egg drop soup and hot tea.
Lots of sushi.
Love it.
Please subscribe and hit the bell.
Like my video and comment.
Would love to hear from you !!!
Thanks.