Surf Day at Indialantic Beach Florida – Mavic 2 Zoom
Surf Day at Indialantic Beach Florida – Mavic 2 Zoom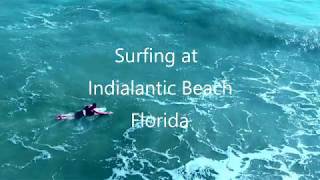 DJI Mavic 2 Zoom video of Indialantic Beach Florida surf day with small waves.
While visiting my son in his new condo at the Abocos, we enjoyed a beach day in small surf. Called the Melbourne International Airport and got permission to fly the drone but had to keep it under 200 ft. in the air. By the way his condo is so LUXURIOUS although they are all sold out. https://carpenterkessel.com/condo-buildings/abaco-oceanfront-condominiums/
I here the builder is planning on building more.