THINGS TO DO IN FLORIDA other than DISNEY WORLD
THINGS TO DO IN FLORIDA other than DISNEY WORLD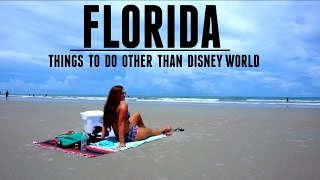 This was a trip I took to Florida it was my first time ever going. I had a blast doing all of these things! I highly recommend the kennedy space center and siesta key beach. SO FUN.
Just for you guys wondering I didn't have any trouble with porphyria while I was here I didn't spend really long periods of time in the sun though. I was comfortable the whole trip 🙂
Thanks so much for watching!