Things to know about Viera in Melbourne, FL
Things to know about Viera in Melbourne, FL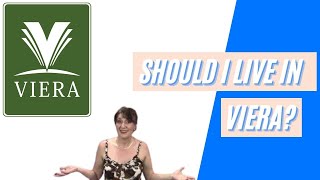 Thinking of Moving to Viera in Melbourne, FL?
Check out this video on my take about Viera to help you decide if it's the place you want to live.
I hope this helps you! If you have ideas of other real estate or community videos you'd like to see, put it in the comments below.
If you would like help finding an agent to a city where you're moving and don't know any, ask me! I have networks all across the nation to help you find the best fit for you, and choosing the wrong agent can cost you $$!
Need help with Brevard County specifically, send me a message. Remember, make the Weis choice. I'm always happy to help.
LET'S BE FRIENDS!! If you'd like to connect:
FACEBOOK https://www.facebook.com/DanaWeisHomes
INSTAGRAM https://www.instagram.com/danaweishomes/
I am so grateful for all you subscribers, both clients and Realtors, so thanks for watching my goofy videos!
If you want to talk to me about Brevard County real estate feel free to email me at dana.weis@exprealty.com
Dana Weis
dana.weis@exprealty.com
MelbourneHomesSearch.com
321-626-0858