www.MyPalace.org Mark Palace 321.441.3512
www.MyPalace.org Mark Palace 321.441.3512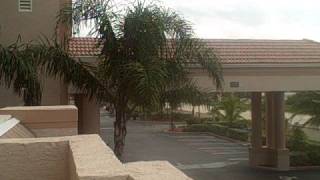 Sep 30 2008 – Somerset Oceanfront Condos
Indian Harbour Beach Vacation Rentals, Homes, Condos, Villas and Beach Rentals
Indian Harbour Beach is part of the Titusville-Palm Bay metropolitan area, located in Brevard County overlooking the Indian River and the Atlantic Coastline. This community was built in the 1960s as housing for the missile workers at Cape Canaveral and Patrick Air Force Base. A peaceful, small town of approximately 8,000 residents, Indian Harbour Beach has an ideal central location on the East Coast of Florida, nestled between the Atlantic Ocean and the Indian River Lagoon. Its a very good town for families, whether youre visiting or relocating. Visitors can enjoy outdoor recreation at beachfront parks, or in 27-acre Gleason Park, which surrounds a lake and has hiking/biking paths that are lighted in the early evening by lovely Victorian-style lamps. Also available in the park is a year-round heated swimming pool, shuffleboard courts, two playgrounds, horseshoes, beach volleyball and picnic facilities. Ocean swimming, fishing, boating and golf are located nearby. Indian Harbour Beach is just a short thirty-minute drive to Titusville and the Kennedy Space Center Visitor Complex, the Astronaut Hall of Fame and the Canaveral National Seashore.
Surrounding areas: Satellite Beach, Florida (1.5 mi), Melbourne, Florida (3.4 mi), Indialantic, Florida (4.7 mi), Melbourne Beach, Florida (6.2 mi), Palm Bay, Florida (12.3 mi), Cocoa Beach, Florida (12.4 mi), Merritt Island, Florida (15.2 mi)
The "Space Coast of Florida, which lies on the Central East Coast near the Kennedy Space Center, has a semi-tropical climate that becomes quite warm and humid during the months of June, July and August. Frequent showers and thunderstorms are generally local and short in duration. Large tropical storms can bring high winds and inundating rainfalls, but due to excellent weather forecasting, warning time can be up to a week. The coastal areas also offer daily breezes of adequate velocity that helps moderate temperatures. September and October remain warm, with September usually being the wettest month. November to February is relatively dry and sunny with pleasant daytime temperatures and cool nights. In the months of March to May the sun begins to climb higher in the sky again with warmer days and moderate rainfall.
The closest airports in the area are the Melbourne International airport (MLB) located about 4 miles southwest of Indian Harbour Beach in Melbourne, Florida, the Space Coast Regional airport (TIX) located approximately 28 miles northwest of Indian Harbour Beach in Titusville, Florida, the Vero Beach Municipal airport (VRB) located roughly 36 miles south of Indian Harbour Beach in Vero Beach, Florida, and finally the Orlando International airport (MCO) located around 47 miles northwest of Indian Harbour Beach in Orlando, Florida.
real estate, palace properties international melbourne realtor melbourne real estate indian harbour beach florida, mark palace