MELBOURNE BEACH OCEANFRONT – DOUBLETREE SUITES by HILTON HOTEL – Room Tour
MELBOURNE BEACH OCEANFRONT – DOUBLETREE SUITES by HILTON HOTEL – Room Tour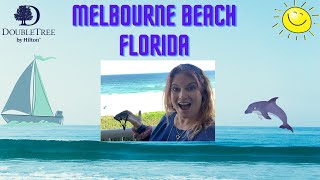 If you want a relaxing getaway ON THE BEACH, then this hotel is worth a look. We are Hilton Honors Points members and there was an AMAZING deal on these Ocean Front suites. Keep in mind.. that Covid rules still apply and masks must be worn in community areas and the restaurant is take out only. Pool bar is open. Check out Day 1 of our trip.
Hilton Video from July in Kitty Hawk: https://youtu.be/T4FymFkHjUE
I would love it if you joined my Wonderful World & Subscribed! Just hit subscribe then the bell button for notification of when I upload.
Here is a link to my Etsy Store.. "Wendy's Closet Tampa" I make Disney Inspired, Tiki & Lilly Pulitzer Inspired Earrings.
https://www.etsy.com/shop/WendysClose…
Make sure you follow me on social media. 🙂
Instagram: https://www.instagram.com/wendybvoice…
Facebook: https://www.facebook.com/WonderfulWor..
If you've enjoyed my video then feel free to treat me to a coffee to show your support!
http://ko-fi.com/wonderfulworldofwendy
Music by: https://www.soundcloud.com/ikson
#Wonderfulworldofwendy #Hilton #Melbourne #Florida #Ocean #Wendy #Wonderful #Covid #travel