Moving to Florida in Brevard County Florida
Moving to Florida in Brevard County Florida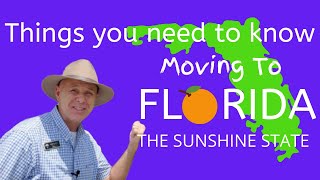 You just found out your new job is in Brevard County Florida.
You just received PCS orders to PAFB and/or CCAFS.
You are simply tired of the cold and ready to move to the Cocoa Beach area.
You will be moving to Florida and Brevard County. Where are you going to live?
Our cities include Cape Canaveral, Cocoa Beach, Satellite Beach, Indian Harbour Beach, Indialantic, Melbourne Beach, Titusville, Cocoa, Merritt Island, Rockledge, Melbourne, West Melbourne, Melbourne Village, Palm Bay, Micco, Mims, Scottsmoor, and Grant-Valkaria.
If you have children and want to know more about the schools in the area, here are several websites to help you find out about the schools in the area.
https://data.floridatoday.com/school/brevard/
https://www.schooldigger.com/
Here is a link to the blog post https://cocoabeachinsider.com/2020/02/04/moving-to-florida-in-brevard-county/
Since you will be moving to Brevard County Florida soon, here are a few other videos for you to check out:
Hiring a moving company https://youtu.be/E5JhdgADZKI
Understand the contract on your home https://youtu.be/FOGUX481dKY
Wind mitigation report https://youtu.be/UIHMO_CKsI8
4 point home inspection https://youtu.be/8xPN9dqbyv8
Get to know your real estate agent https://youtu.be/1IiRdg_Fg10
Playlist for selling your home https://www.youtube.com/playlist?list…
Playlist for buying a home https://www.youtube.com/watch?v=FOGUX…
About Eric:
Eric Larkin is a Broker Associate with REMAX Aerospace. He lives, works, and plays in the Cocoa Beach area. Eric has been helping buyers and sellers with their real estate needs since becoming a real estate agent in 2003. His focus is always on helping, answering your questions, and doing everything possible to make certain you have a smooth transaction from beginning to end.
What questions do you have about buying or selling a home? https://ericlarkin.aerospacerealty.net/contact.php
You can call or send a text to 321.795.1854
Connect with Eric Larkin on Social Media
Facebook https://www.facebook.com/CocoaBeachInsider
Instagram https://www.instagram.com/CocoaBeachInsider
Twitter https://twitter.com/eric_larkin
YouTube https://www.youtube.com/c/EricLarkinRealEstate
LinkedIn https://www.linkedin.com/in/ericlarkin01
Blog https://www.CocoaBeachInsider.com